Your Fully Managed Sign & Branding Solution
The BrandBoss brand management app tracks every site across 15 unique Steps to help your team keep updated with every location.
EXPERIENCE THE NEW WAY TO MANAGE YOUR REBRAND PROJECT
GET IN TOUCH & EXPLORE OUR APP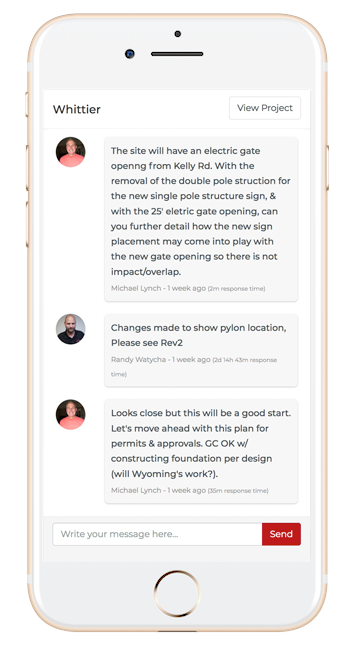 Full Integration with your Project Managers
POWER YOUR TEAM WITH MESSAGING
Our software was built from the very beginning to offer a single source
location for all communication, approvals and details to manage complete branding of your locations anywhere across the United States. Seamlessly communicate with our project managers in site specific portals with complete transparency as to what stage that site is in.
Easy-To-Use Project Management
TRACK ALL OF YOUR LOCATION BASED
BRANDING IN ONE PLACE
On one screen, you can see summary views of every location we are managing for you. This delivers a bird's eye view of our patent pending 15 Step Process for Exterior Sign Branding. You can also pinpoint exact details of any particular site with just a few clicks. Keep your entire team of national project managers organized under one platform.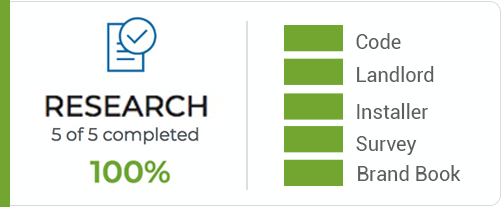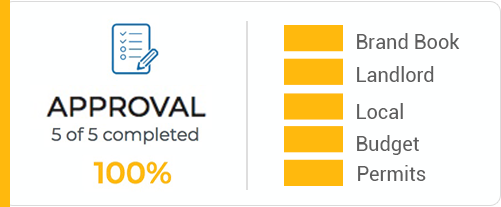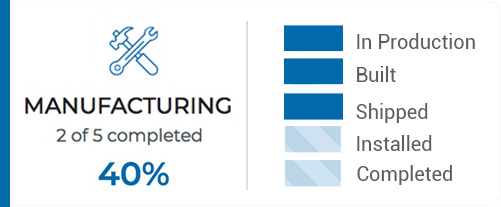 Be your BrandBoss… on your Mobile Device!
CHECK ANY SITE,
WHEREVER YOU ARE
Wherever you go, you have the power of your BrandBoss standing with you. Our fully featured mobile app keeps your team updated on all major milestones of the site branding process. Does Tom prefer less notifications? That is easy to accommodate! Does Melissa prefer to see notifications as every single milestone is met? No problem! Our mobile app gives your team the freedom to make customized adjustments and be updated on their own terms.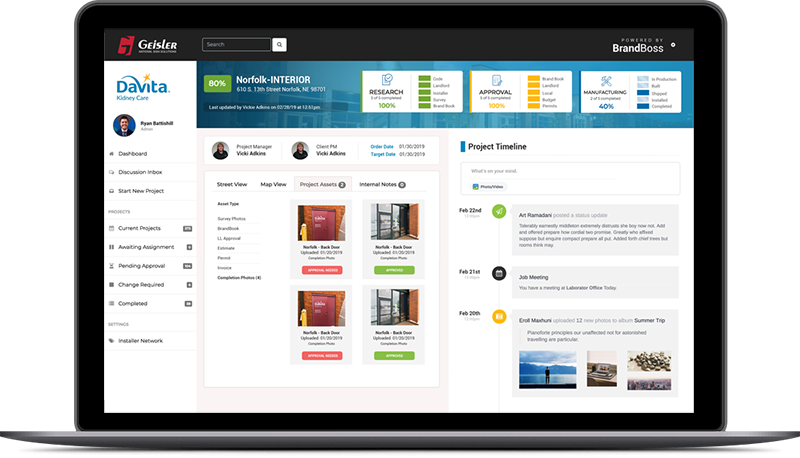 Easy to view timeline history
SEE THE JOB HISTORY TIMELINE, ALWAYS LIVE, ALWAYS AVAILABLE
BrandBoss provides the cleanest and most concise timeline reporting
available in the sign and branding industry. Simply scroll through the entire project history to see milestones, communication back and forth and all of your documents loaded in one place. All stages of the job are unified in a single centralized feed that captures the whole history of your project.
Drawing & Budget Approval
STREAMLINE YOUR
APPROVAL PROCESS
BrandBoss was developed to make your life as simple as possible. Perhaps the single largest tool that makes this possible is our organized and automatic approval process. You will now have one single dashboard to see all BrandBooks or Budgets that require your approval. Need changes to the artwork? No problem, built in chat features allow you to leave your notes directly with our design team.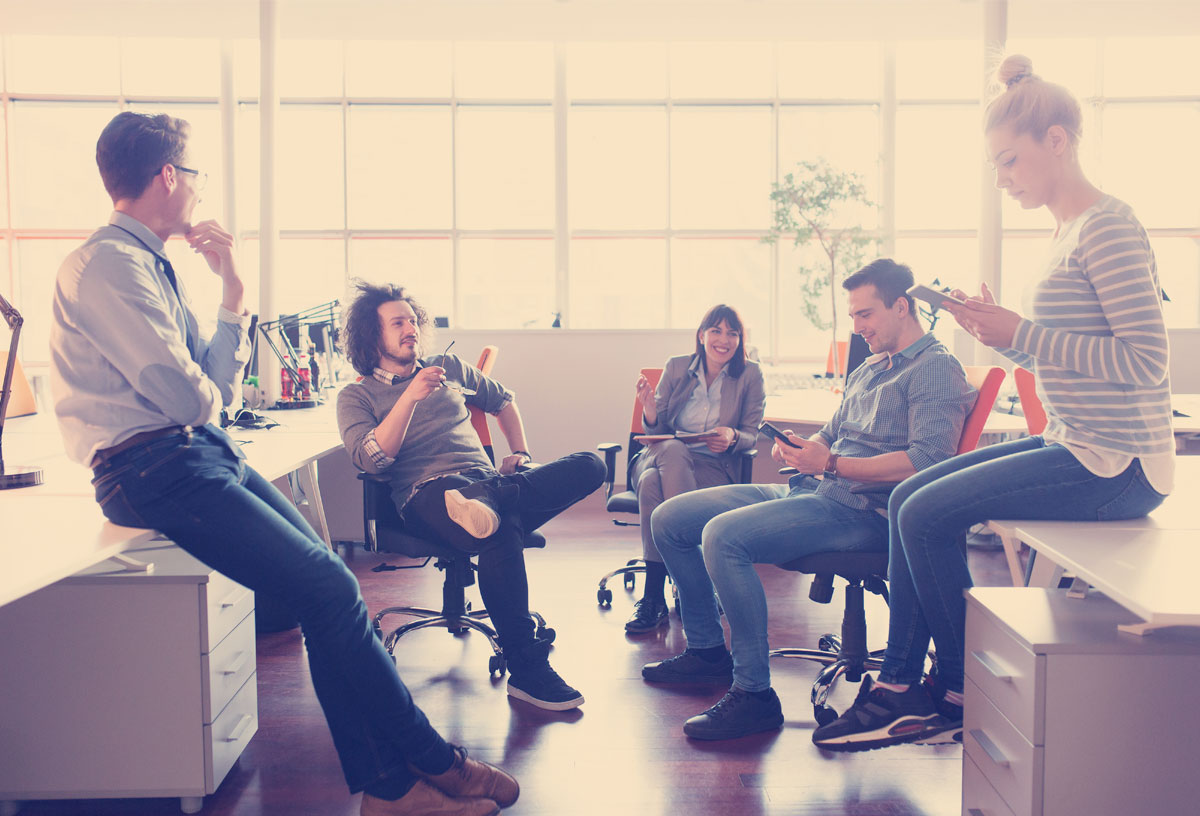 Collaboration & Messaging
BUILT IN TEAM MESSAGING
Our built in messenger lets your complete team communicate with each other about each site, and also adds our entire Project Management Team into the mix. No need to switch from email to texting to phone calls. We have built one communication site for every project! Don't worry about missing a message, our mobile app will notify you directly on your cell phone with popups as needed to keep you connected.
Accurate Target Dates
TRACK INSTALL
DATES WITH EASE
Take the guesswork out of notifying your other contractors of target install dates. Our platform not only gives you firm target dates, but it also gives you all of the backup support data needed to feel confident these dates are on schedule.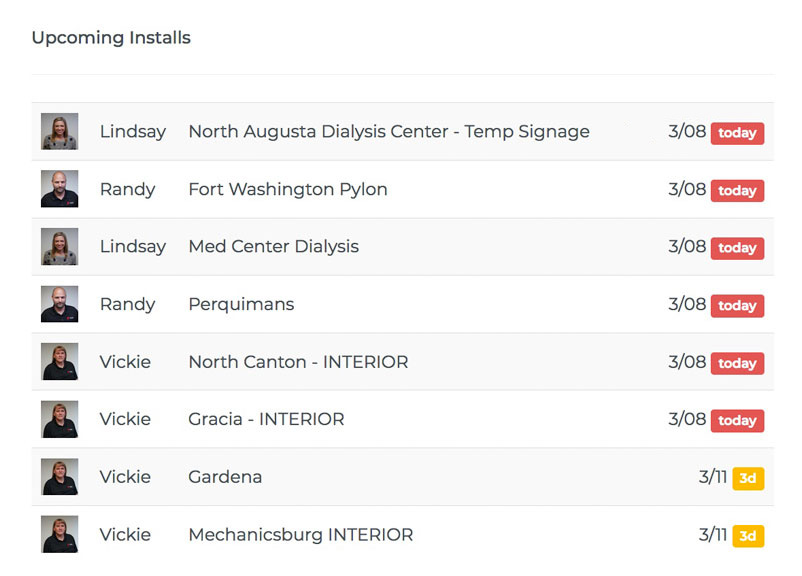 EXPERIENCE THE NEW WAY TO MANAGE YOUR REBRAND PROJECT
REGISTER FOR A FREE ACCOUNT